Massimo Grimaldi
Morir Soñando
13.12.2014 — 24.01.2015
Massimo Grimaldi
Morir Soñando
13.12.2014 — 24.01.2015
Download press release as
Word
in
English
.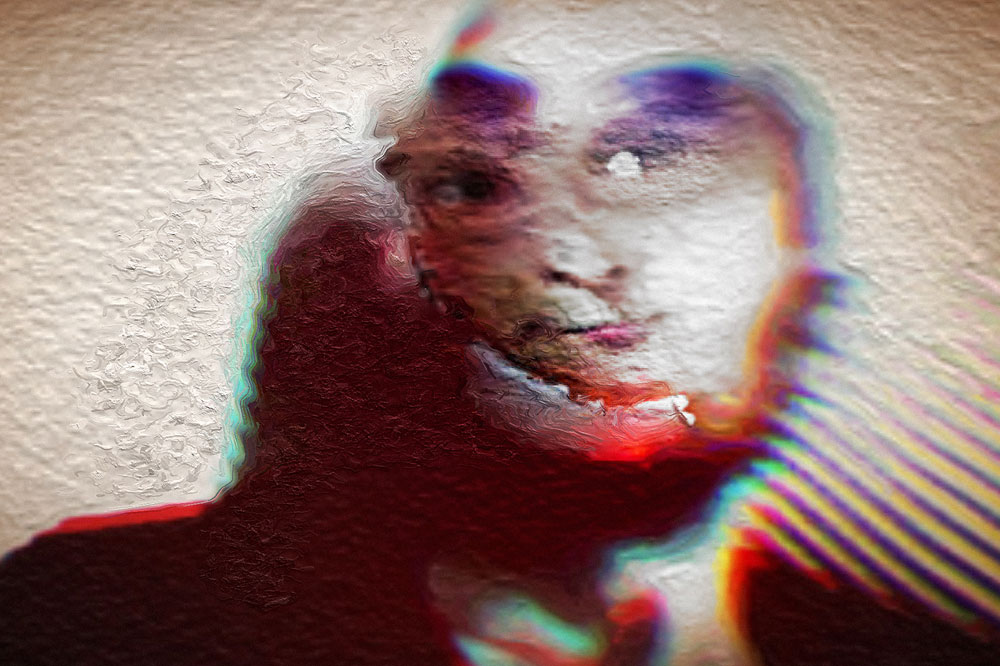 Massimo Grimaldi
Morir Soñando
Exhibition: Saturday 13.12.2014 until Saturday 24.01.2015

Opening + performance 'October 2014 Playlist':
Saturday 13.12.2014 — 5 PM

Presenting a new installation, including a performance and ultra decorative, obscure slideshows, West introduces Italian artist Massimo Grimaldi to the Netherlands. Bearing the title 'Morir Soñando' (literally translated: Die Dreaming), the exhibition of hundreds of 'images' stirs a melancholic and romantic atmosphere.

And so my future is massified, viscous, undifferentiated, an endless prairie where all meanings are relative and can overlap. A future that pursues a rapid comparison of surfaces, unconcerned with their depth. And in which I can place my idea of the perfect image. An image that has finally given up on depicting anything, on being comprehensible, since it is just one of its own infinite possibilities of existence. – from a conversation between Massimo Grimaldi and Manuel Cirauqui

West present's Massimo Grimaldi's 'October 2014 Playlist': a blue, sleek, semi-transparent vessel for twenty songs. This playlist, like his others, functions as a personal memo to remember particular days, places, or people. It is almost like auditory self-portrait for that particular month. At nightfall of the opening 'October 2014 Playlist' converts into a shadowy intimate performance.
With the installation are four new dual synchronized slideshows displayed on iPads that cover the wide spectrum of Grimaldi's image production. One of the works is part of the artist's ongoing collaboration with EMERGENCY, an independent, neutral NGO founded in Italy in 1994 to offer free, high-quality medical and surgical assistance to the civilian victims of wars, landmines, and poverty. The photo essay exhibited at West, 'emotionally' documents the activity of EMERGENCY's Paediatric Centre in Port Sudan, Sudan. The hospital was established after Grimaldi won the 'MAXXI 2per100' competition in 2009, where € 700,000,- of the prize money was allocated to its construction. The resulting photo essay was projected in the evening on one of the outer walls of the MAXXI museum and documents each step of construction.

His focus on each image is unwaning, and the formal opponent, provided by the state-of-the-art Apple devices and perfectly smooth presentation, also has direct appeal due to the humane aspect that reoccurs in every image. At the same time, the artist remains a formalist who, for instance, uses the visual language of functional design and who entices us with rich colors. This is highlighted the dual slideshows of disfigurative portraits, Venetian views, and the ultra-decorative abstract images: where the subjects and locations are disconnected of any memory. They are transformed into ghostly and spectral images where their original meaning become impossible to retrieve.

Although it is not easy to interpret, Grimaldi's work is firmly anchored in two different worlds: the smooth, customer-friendly world of commerce and the human environment in which personal contact and warmth play an important role. Because of this, his work remains fascinating and it is almost impossible not to become involved.

At the opening a new publication with a personal conversation between the Massimo Grimaldi and Manuel Cirauqui (Dia Art Foundation) will be presented in the company of the artist.

Massimo Grimaldi (1974, Taranto, Italy) lives and works in Milan, Port Sudan and other places. He has had exhibitions in various galleries and museums such as ZERO..., Milan; team, New York; Castello di Rivoli, Turin; Museo d'Arte Contemporanea Villa Croce, Genoa; M HKA, Antwerp; Magasin, Grenoble; Art Gallery of Hamilton, Hamilton; MCA, Chicago; Palazzo Grassi, Venice; 50th International Art Exhibition of La Biennale, Venice; and, can now be seen in the Netherlands for the first time.