I wanna dance with somebody
Lars Laumann introducing Vela Arbutina, Benjamin Alexander Huseby and Rein Vollenga
02.04.2011 — 07.05.2011
I wanna dance with somebody
Lars Laumann introducing Vela Arbutina, Benjamin Alexander Huseby and Rein Vollenga
02.04.2011 — 07.05.2011
Screening & Conversation
In cooperation with
Zaal 5, Den Haag
.
Lars Laumann & Jan Schuijren (Director Flux/S festival, Eindhoven)
Wed 27.04.2011, 20:00, location: Zaal 5
Dutch premiere of:
Shut Up Child, This Ain't Bingo
(58 minutes, 2009)
Halland
(8 minutes, 2010)
Free entry, talk and conversation in english, space is limited.
Please submit your reservation, or click
here
for more info.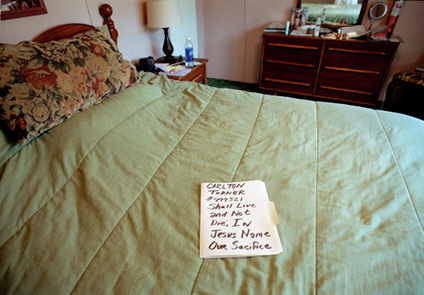 Shut Up Child, This Ain't Bingo
is a documentary about the relationship between a Norwegian artist and an American prisoner on Death Row. Through telling both these stories, Laumann tries to impart something incomprehensible to the audience.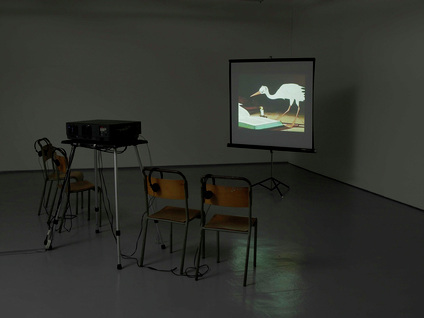 Halland
is a short video about Helen Keller (writer and political activist from the last century and the first deafblind person to earn a degree) Keller was censored for political reasons and accused of plagiarism. For this work Laumann used a range of techniques and approaches to discuss filmic and literary adaptation, multiple narratives, censorship and the burning of books.
Laumann's creations are all about obsessions and fanatic behavior using the Internet, music, literature and film as both research and inspiration. Despite his almost subversive way of working, Laumann's productions are accessible and touching. His work is evidence of his great empathy for 'other' ways of life and manages to make his preference for lunacy and curiosities become immediately recognizable for the viewer.