John Wood and Paul Harrison
unrelated incidents
13.10.2012 — 01.12.2012
John Wood and Paul Harrison
unrelated incidents
13.10.2012 — 01.12.2012
Paul Harrison will lead a short guided tour through their exhibition 'unrelated incidents'. This introduction will be followed by a conversation of a special guest with Paul Harrison (artist).
Sunday 11 November 2012, 12:00, FREE entry.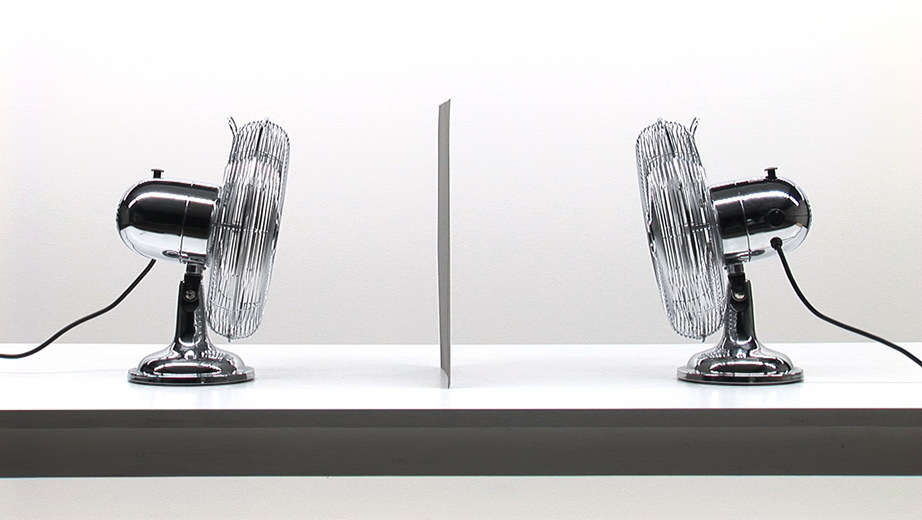 In a conversation of about an hour, Harrison will talk about 20 years of collaboration with John Wood. Subjects that will be discussed include: how is to work together for such a long time? Is their a returning set-up while developing a new series of works? How is it to use and re-use your studio as a playground? Why don't you show your videos on your website? The working method seem to have changed throughout the years, did it become more serious or more playful? And in what way is the work a comment on nowadays society?
The exhibition 'unrelated incedents' feature five videos, five toy cars and other objects by John Wood and Paul Harrison. With a deadpan humor, Wood and Harrison create intimate, formally structured mise-en-scènes in which they use their own bodies in restrained interactions with such commonplace items as chairs, cars and a mountaintop. Their blend of elegant conceptualism and slapstick conveys a sense of inspired pranksterism.
The event is free and everyone is welcome to attend. (simple lunch included)