This is not Africa,
this is us
(Part I: Kunsthal Rotterdam)
Kudzanai Chiurai
01.02.2014 — 16.02.2014
This is not Africa,
this is us
(Part I: Kunsthal Rotterdam)
Kudzanai Chiurai
01.02.2014 — 16.02.2014


Recording from the morning debate Friday 07.02.2014, 10.00 — 11.30, Kunsthal Rotterdam.

This is not Africa – this is us
Morning Debate

With Nana Adusei-Poku, Kudzanai Chiurai, Simon Gush, Renzo Martens, Simon Njami, Senam Okudzeto & Kemang Wa Lehulere. Moderated by Jelle Bouwhuis (Head of Stedelijk Museum Bureau Amsterdam).
More information on the speakers below.

Kunsthal Auditorium, Rotterdam
Friday 07.02.2014, 10.00 — 11.30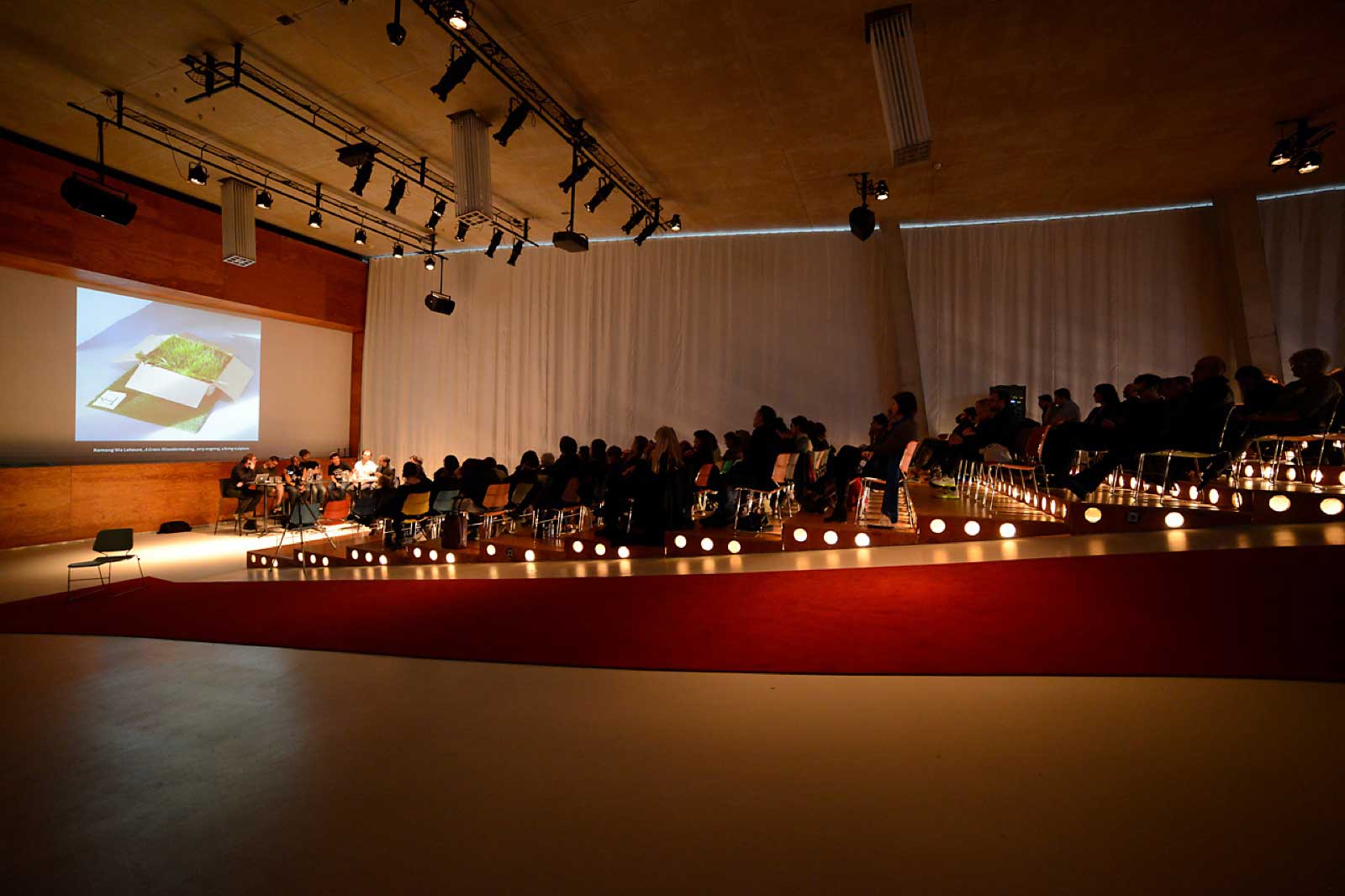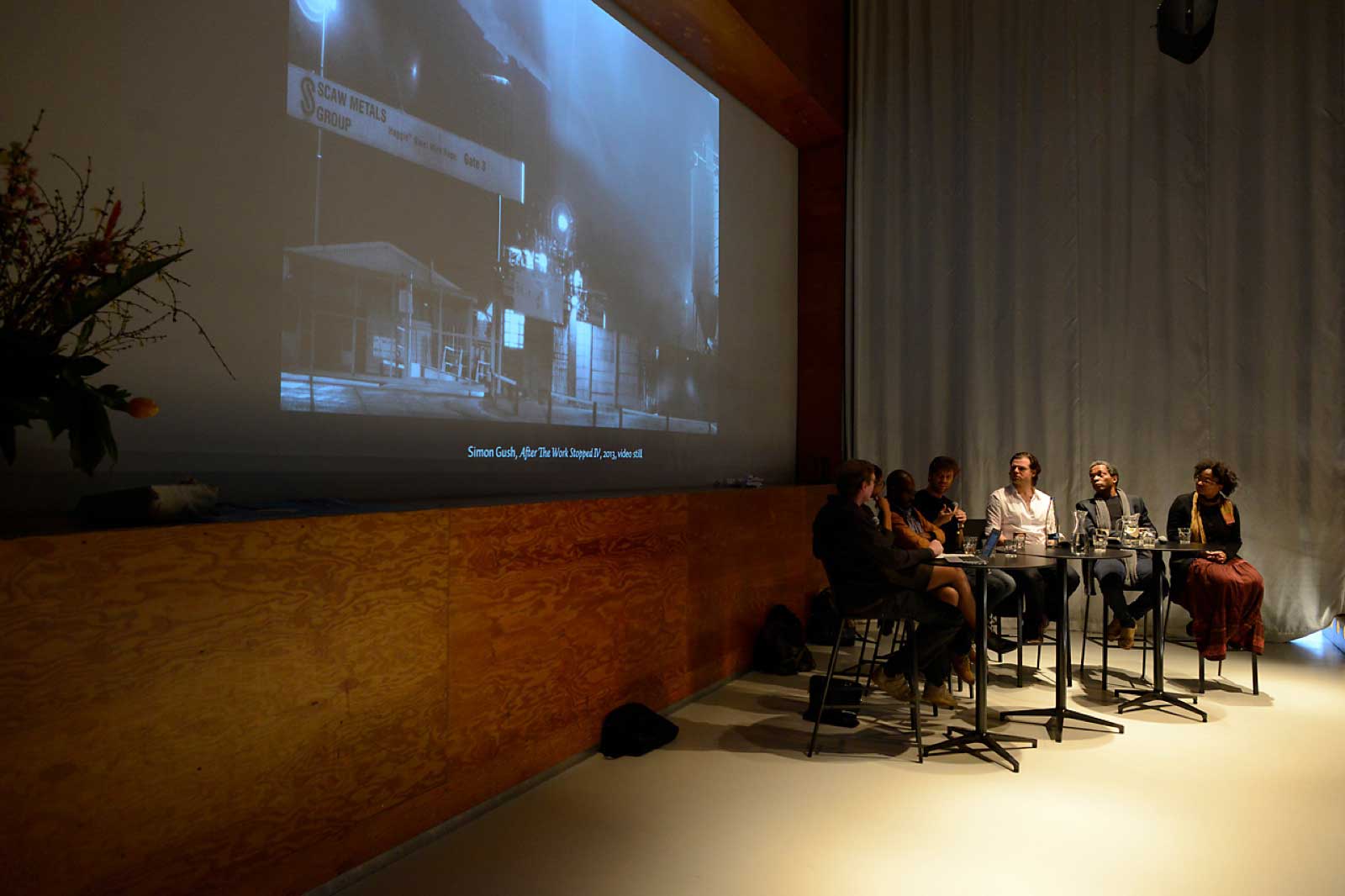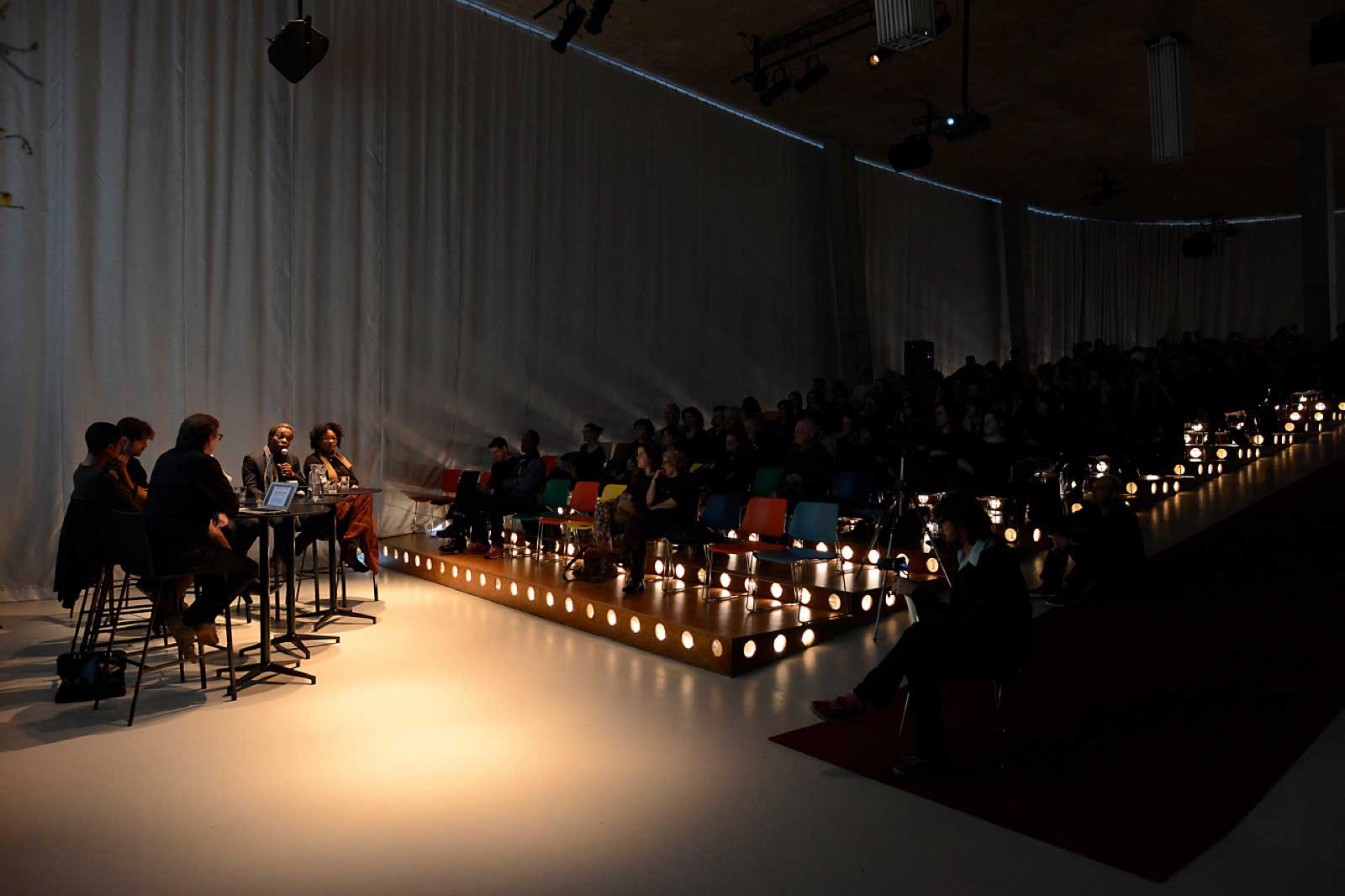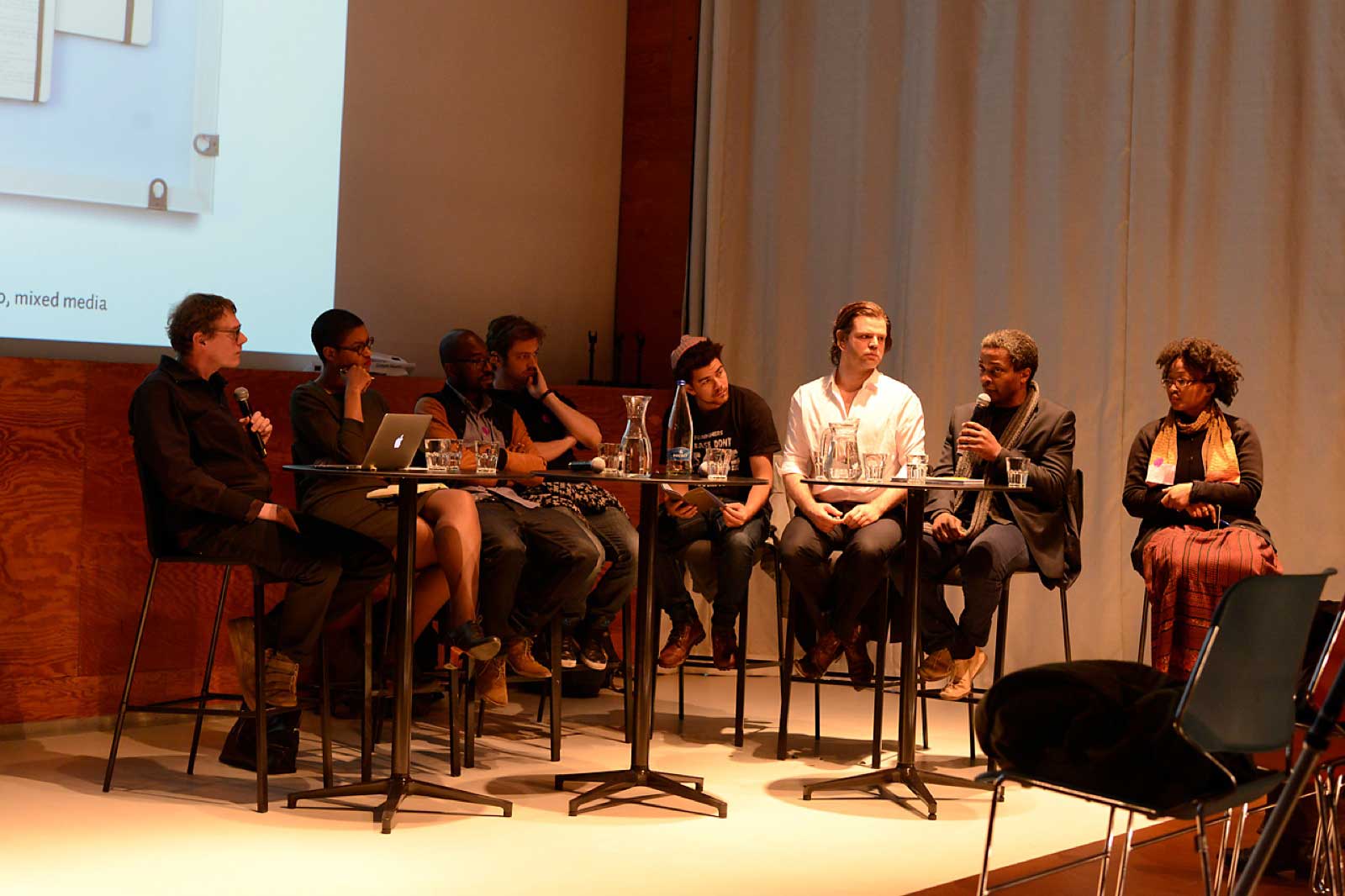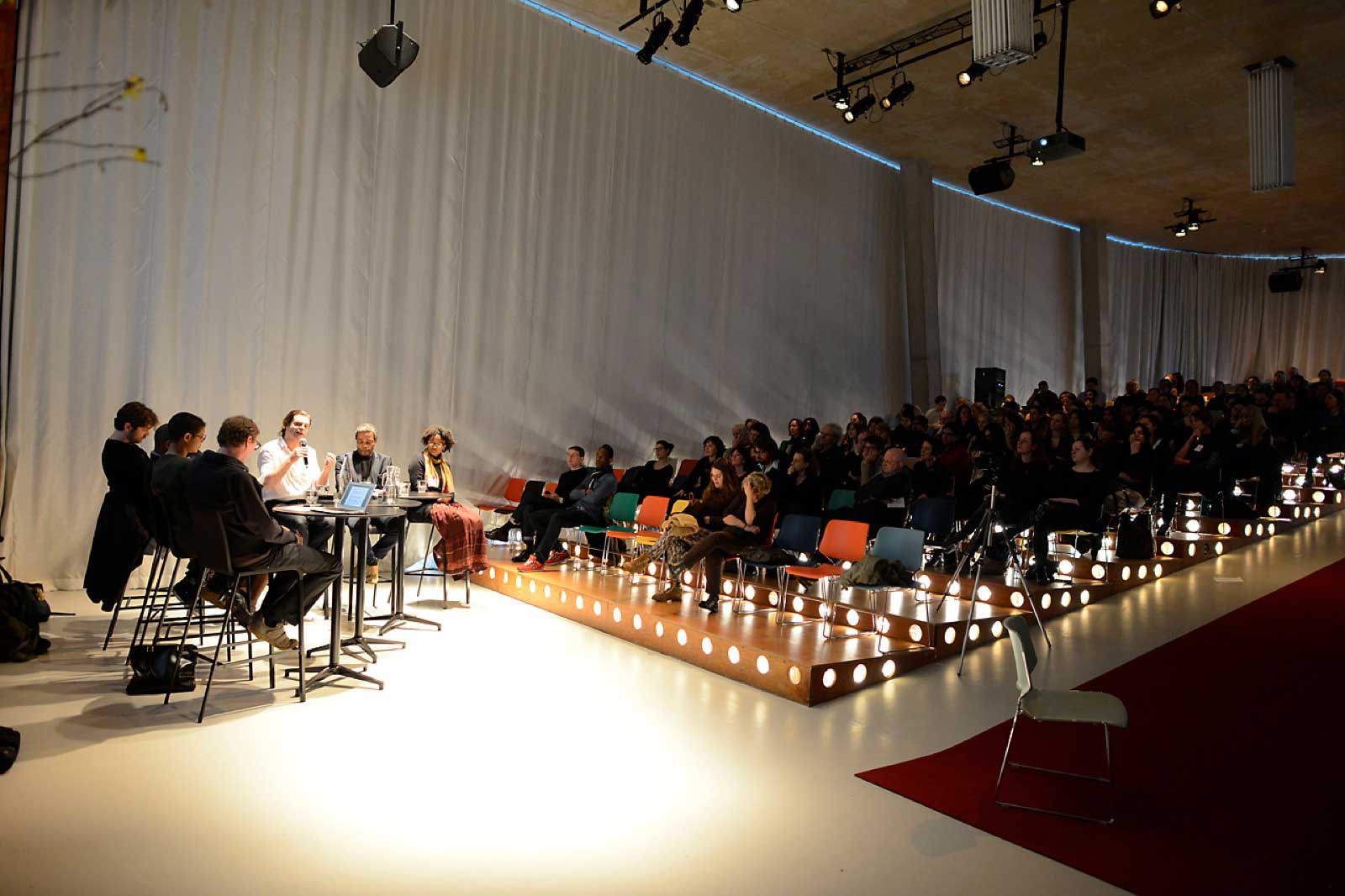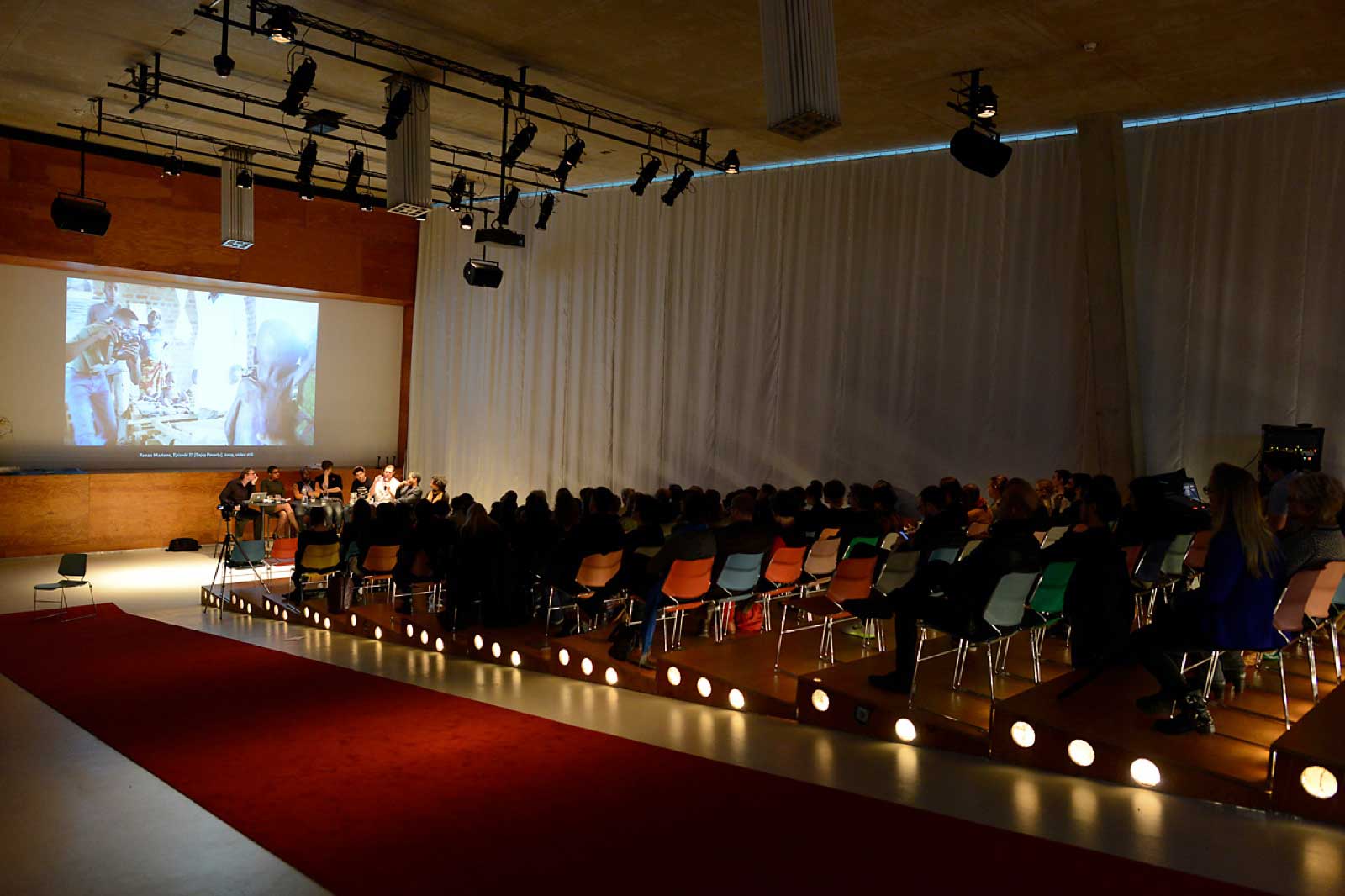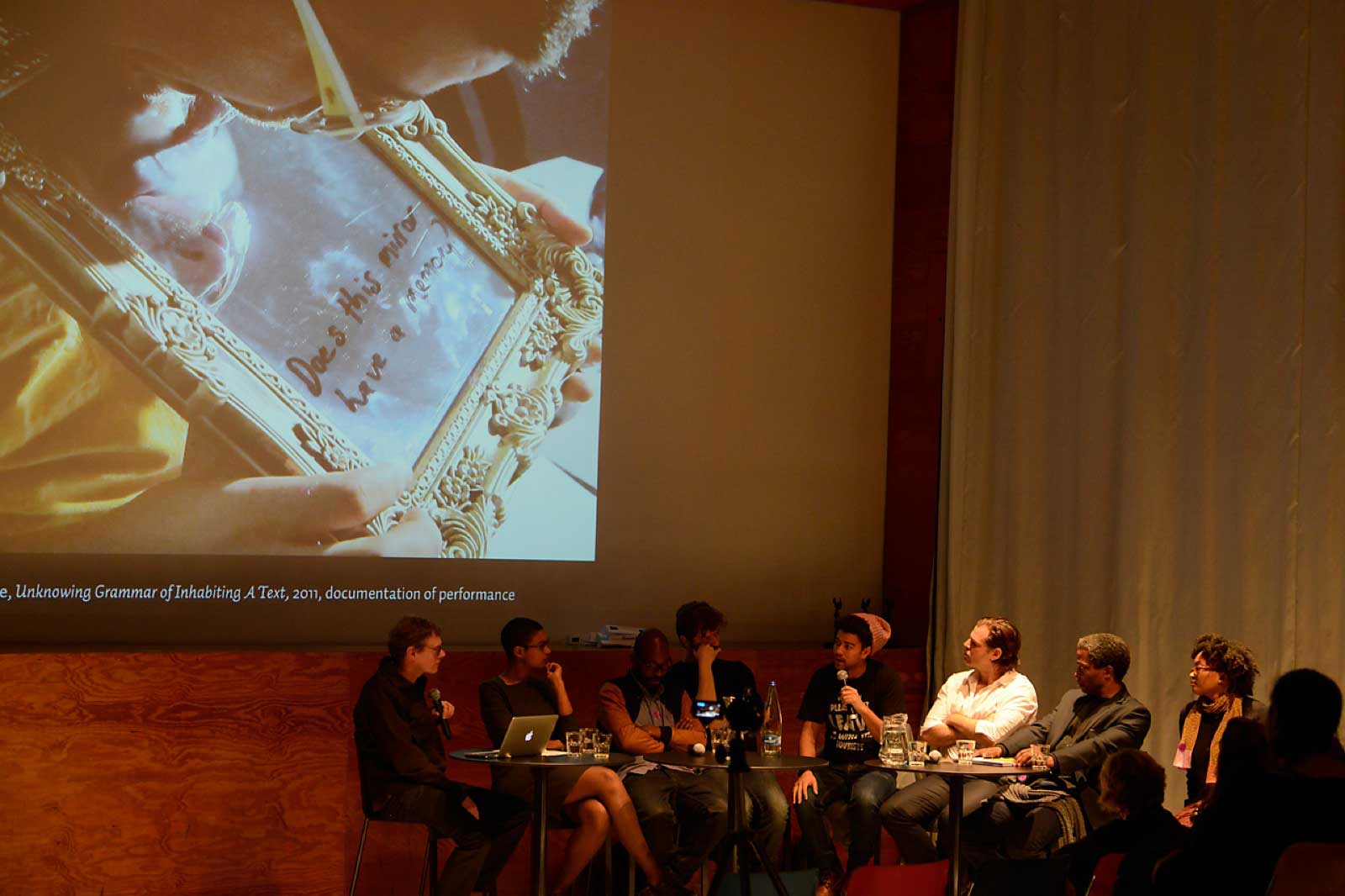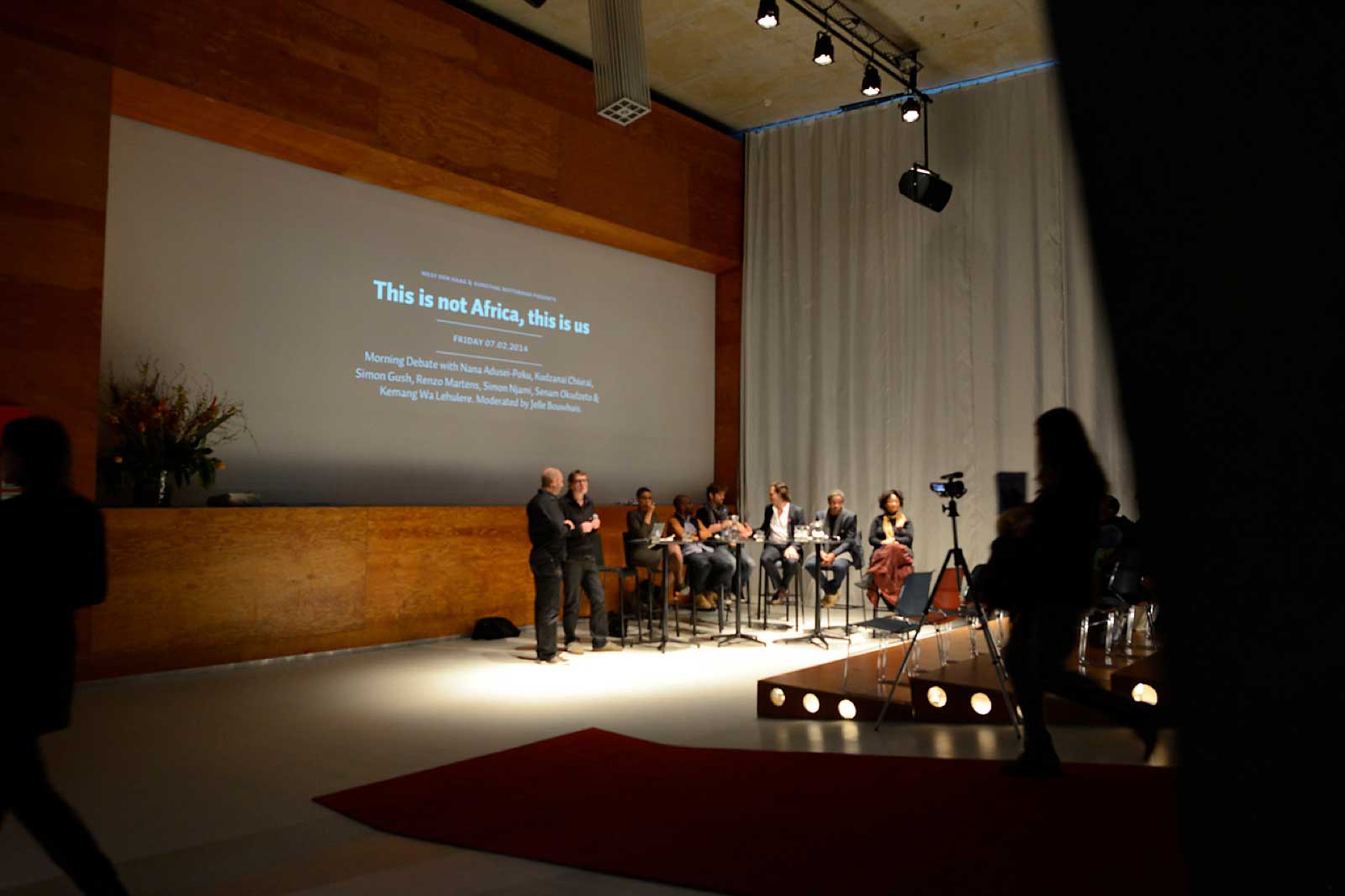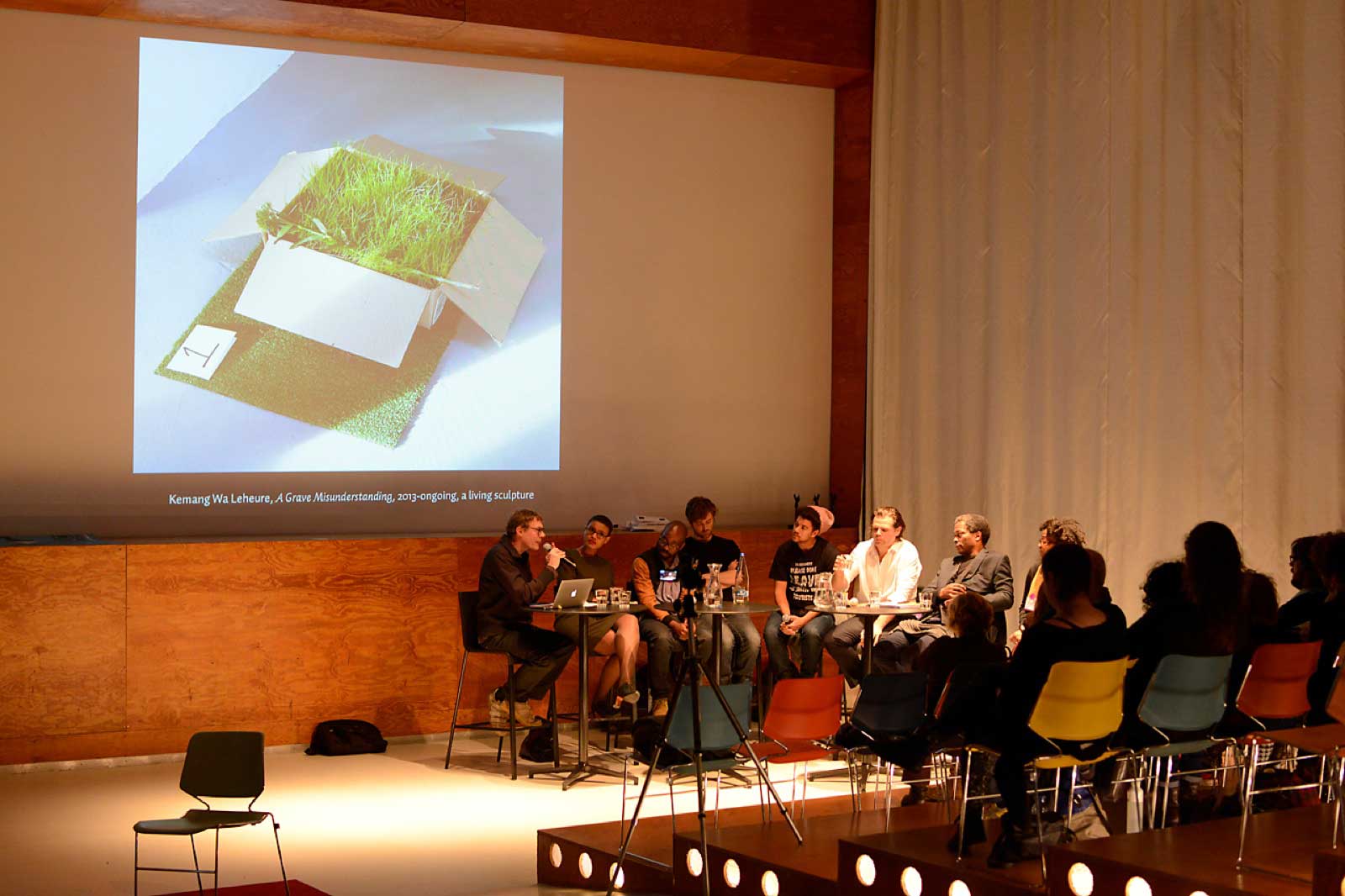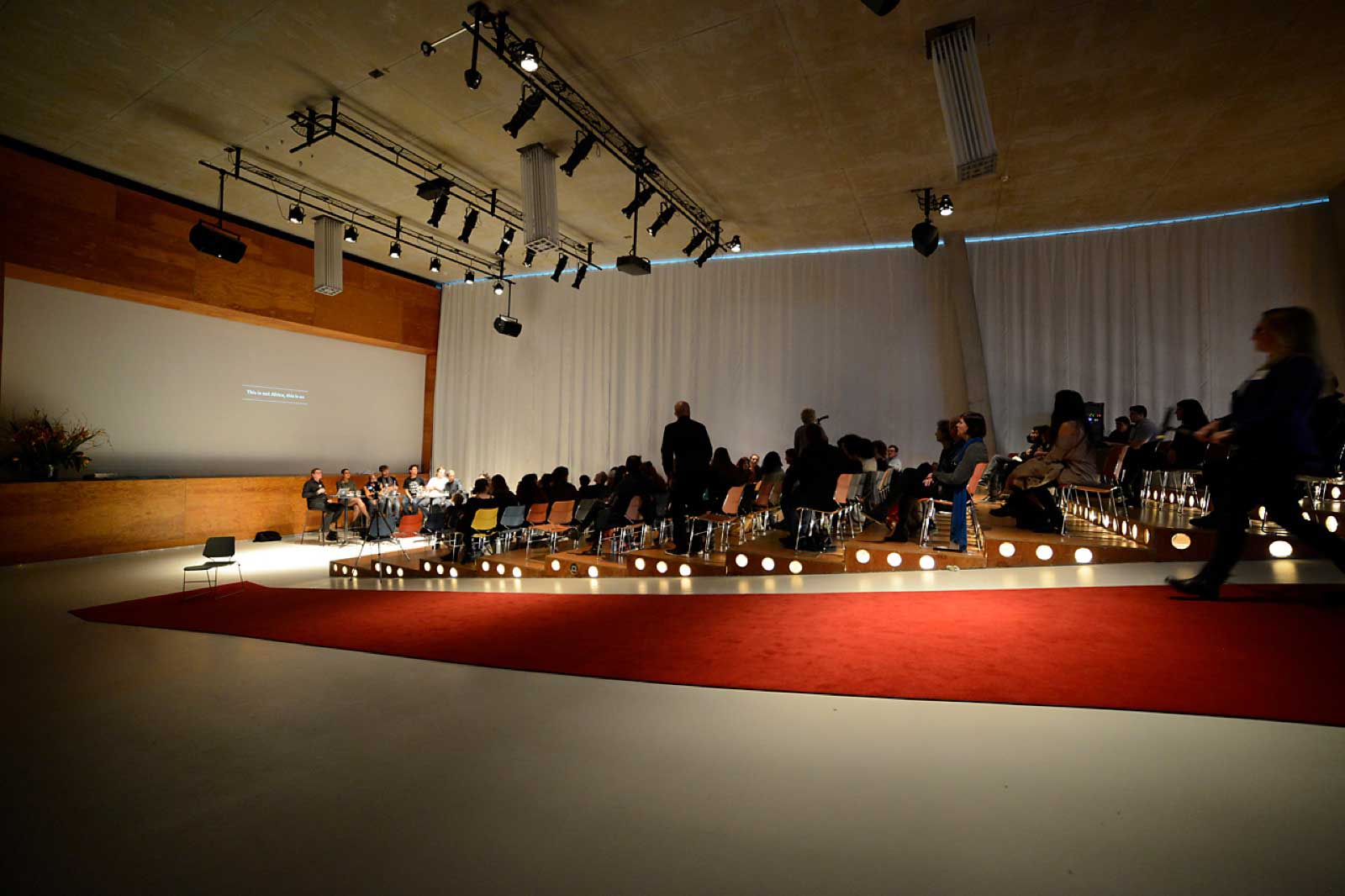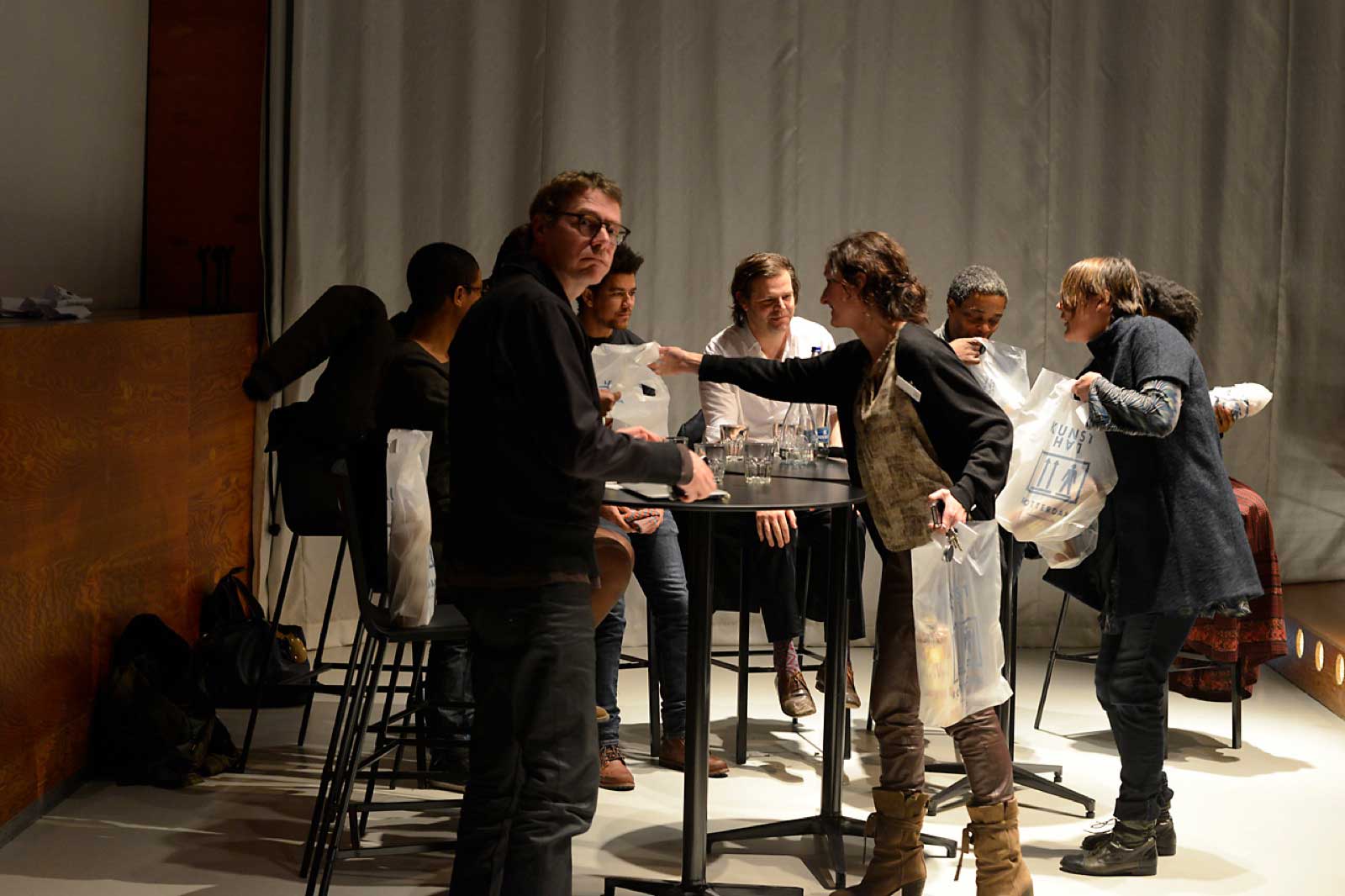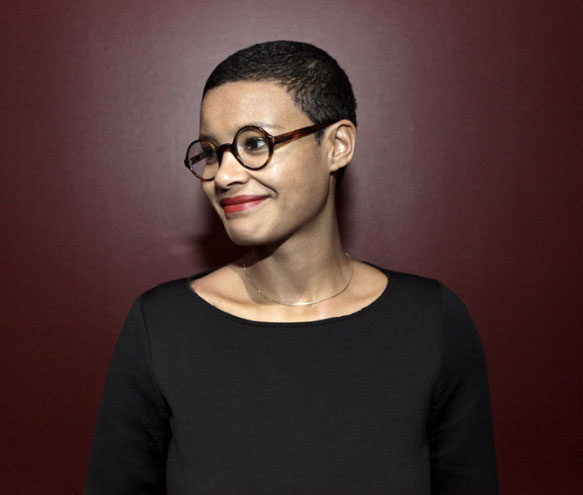 Nana Adusei-Poku
is Research Professor in Cultural Diversity at Rotterdam University and Lecturer in Media Arts at the University of the Arts in Zurich. Her research interests are in cultural studies, visual culture, Black diaspora art history, postcolonial and critical race theory. As a scholarship doctoral student at Humboldt University in Berlin, Adusei-Poku developed critically analysed curatorial concept of the post-black in relation to contemporary Black artists, following degrees in African studies and gender studies at Humboldt University, and in Media and Communications at Goldsmiths College, University of London. Since then, she has been a visiting scholar at the University of Ghana, Legon; the London School of Economics and Political Sciences; and Columbia University, New York. She published among other international publications including 'Of Borders and Limits of Visual Technologies' in Mobility and Fantasy in Visual Culture (ed. Lewis Johnson, Routledge: 2013, Advances in Art and Visual Culture series).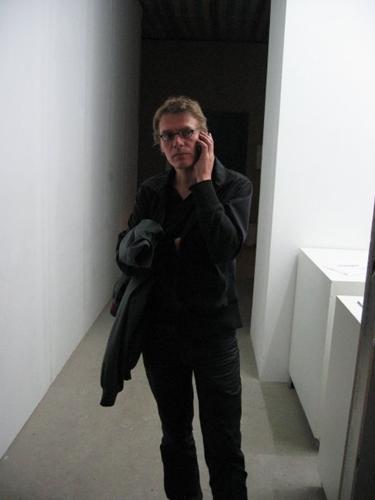 Jelle Bouwhuis
(1965, The Netherlands) is an art historian, critic, and curator at the Stedelijk Museum. Since 2006, he has been the director of Stedelijk Museum Bureau Amsterdam (SMBA). Some of his recent exhibitions include: Global Collaborations, Stedelijk Museum and SMBA, (2013); co-curator of Spaces of Exception: a special Project of the Moscow Biennial, Artplay Moscow (2013); and Monumentalism — History and National Identity in Contemporary Art, Stedelijk Museum, (2010). He regularly writes for Metropolis M, and has appeared in various other publications and books. Bouwhuis is also the co-recipient of The Abraaj Group Art Prize, Dubai (2010).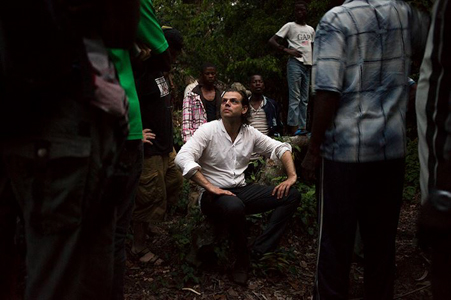 Renzo Martens
(1973, The Netherlands) is an artist, filmmaker and director of the Institute of Human Activities. In his first film, Episode 1, Martens travels to Chechnya to adopt a rarely defined role in contemporary war: its spectator. The result of his two-year journey in the Congo, Episode 3, (or 'Enjoy Poverty') is a meditation on the political claims of contemporary art. Aided by a giant, portable neon sign reading 'Enjoy Poverty', Martens sets up an emancipation program to encourage local communities to think of their poverty as a resource. His films have been shown at the 6th Berlin Biennale, Tate Modern, Centre Pompidou, Van Abbe Museum, Kunsthaus Graz, and Stedelijk Museum Amsterdam as well as at numerous film festivals and on public broadcast channels. In 2010, within legal structures in Amsterdam, Brussels, and Kinshasa, Martens co-founded Institute for Human Activities, a five-year arts-based capital accumulation program in Democratic Republic of Congo.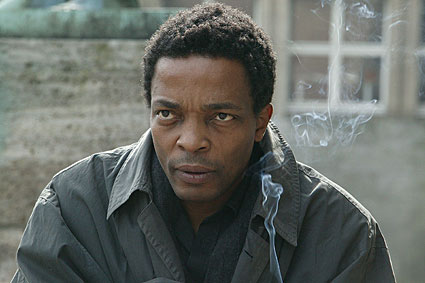 Simon Njami
(1962, Switzerland) is an independent lecturer, curator, author, and critic, He received a Master of Art in Art History and Philosophy and a Doctor of Philosophy in Law and Modern Literature. He has served as artistic director of the Bamako photography Biennale (2001-2008), and he co-curated the first African pavilion at the 52nd Venice Biennale (2007). Njami has curated numerous exhibitions of African art and photography, including Africa Remix (2004/2007) and the first African Art Fair, Johannesburg (2008). Njami curated the Visionary Africa exhibit A useful Dream, BOZAR (2010), and the subsequent traveling version Art at Work. Njami is also co-founder and editor-in-chief of the Paris based cultural magazine 'Revue Noire'. An author of several publications, including a biography on Lépold Sédar Senghor and two monographic books on African photographers, Samuel Fosso and Zwelethu Mthethwa, published by La Fabrica/Revue Noire.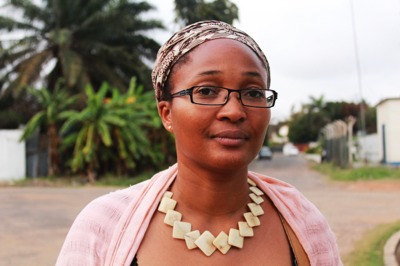 Senam Okudzeto
(b. 1972, United States of America) is a transnational artist and writer of Ghanaian and American parentage. Informed by and drawing upon her transnational background, Okudzeto works with installation, painting, film, and text to explore ideas of global connectivity, modernity, and the evolving relationship between Africa, its diasporas, and the world. Okudzeto earned a Master of Art in painting from the Royal College of Art, London (1997) and she completed the Independent Study Program at the Whitney Museum of American Art (2000). She has had solo exhibitions at Kunstraum Lakeside, Klagenfurt, Austria (2009); and P.S.1 Contemporary Art Center, Long Island City (2007). She has participated in numerous group exhibitions at such places as: the Menil Collection, (2012), Boston ICA, (2011); Stedelijk Museum Bureau Amsterdam (2011), and represented the United States at the 7th Dak'Art, Dakar (2006). She is a board member on the Global Council for the Role of the Arts in Society at the World Economic Forum, Geneva and is presently completing a Doctor of Philosophy in Cultural Studies at The London Consortium, Birbeck College, London University.
And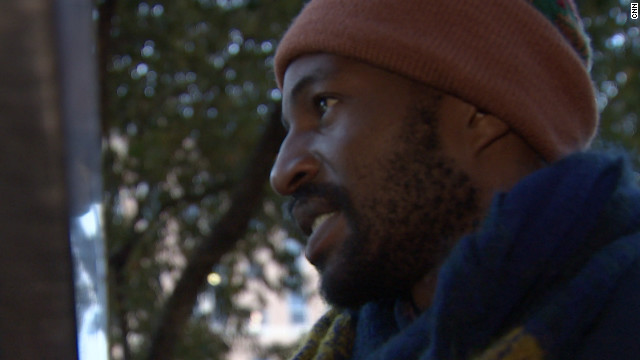 Kudzanai Chiurai
(1981, Zimbabwe) is an internationally acclaimed visual artist and activist. Born one year after Zimbabwe's emergence from white-ruled Rhodesia; his earlier work focuses on the political, economic, and social strife in his homeland. Since 2003, Chiurai has participated in numerous solo and group exhibitions including Figures & Fictions: Contemporary South African Photography at the Victoria and Albert Museum, London (2011) and Impressions from South Africa, 1965 to Now, Museum of Modern Art, New York (2011), which acquired Chiurai's work for its collection. His 'Conflict Resolution' series was included in dOCUMENTA (13), Kassel, (2012), and in 2013 his film Iyeza was one of the few African films to be included in the New Frontier shorts programme at the Sundance Film Festival.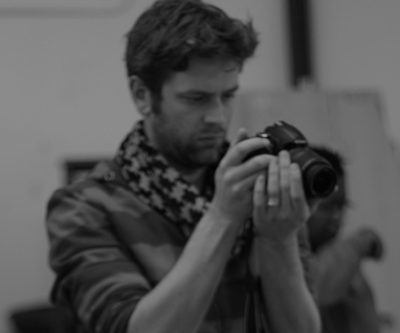 Simon Gush
(1981, South Africa) is an artist currently based Johannesburg. Gush was a laureate at the Higher Institute for Fine Arts in Ghent, Belgium (2007/8), and a Gordon Institute of Performing and Creative Arts Fellow at the University of Cape Town, South Africa (2011). He has participated in numerous group exhibitions both internationally and locally as well as solo shows at the Stedelijk Museum voor Actuele Kunst in Ghent (2010); West in Den Haag, (2010); as well as Stevenson in Cape Town (2009 & 2010) and Johannesburg (2009 & 2011). Gush is included in two publications surveying emerging artists: 'Younger Than Jesus Directory', New Museum, New York (2009); and '100 New Artists' by Francesca Gavin, Laurence King Publishing, London (2011). Alongside his artistic practice, Gush has co-founded and facilitated a number of alternative temporary exhibition platforms, most notably the Parking Gallery (relaunched in 2012).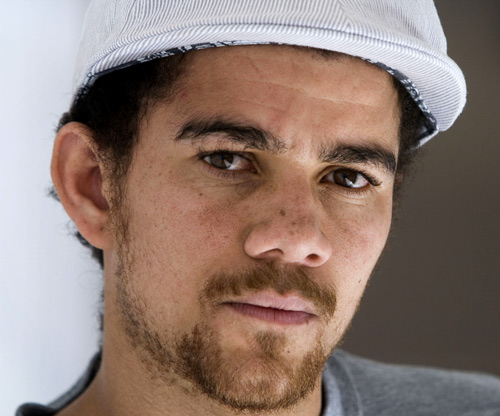 Kemang Wa Lehulere
(1984, South Africa) is an artist living in Johannesburg. He has a Bachelor of Fine Arts from the University of the Witwatersrand (2011). Wa Lelulere has had solo exhibitions at Lombard-Freid Projects, New York (2013); Stevenson, Johannesburg (2012); the Goethe-Institut, Johannesburg (2011); and, the Association of Visual Arts in Cape Town (2009). He has participated in group shows including The Ungovernables, the second triennial exhibition of the New Museum, New York (2012); A Terrible Beauty is Born, the 11th Biennale de Lyon at the Museum of Contemporary Art, Lyon, France (2011); and When Your Lips Are My Ears, Our Bodies Become Radios, Kunsthalle Bern and Zentrum Paul Klee, Bern, Switzerland (2010). He received numerous awards including Spier Contemporary Award (2007); MTN New Contemporaries Award (2010); Tollman Award for the Visual Arts (2012); and co-recipient of the 15th Bâloise Prize at Art Basel (2013). In 2012, he received the Ampersand Foundation residency in New York.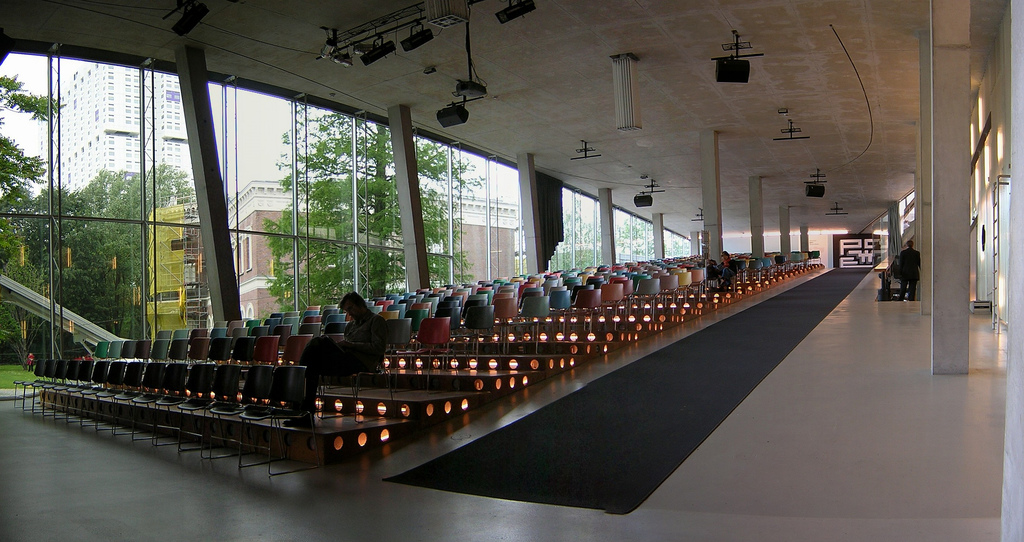 Kunsthal Rotterdam, Auditorium