Koen Vanmechelen
15.10.2010 — 12.12.2010
Koen Vanmechelen
15.10.2010 — 12.12.2010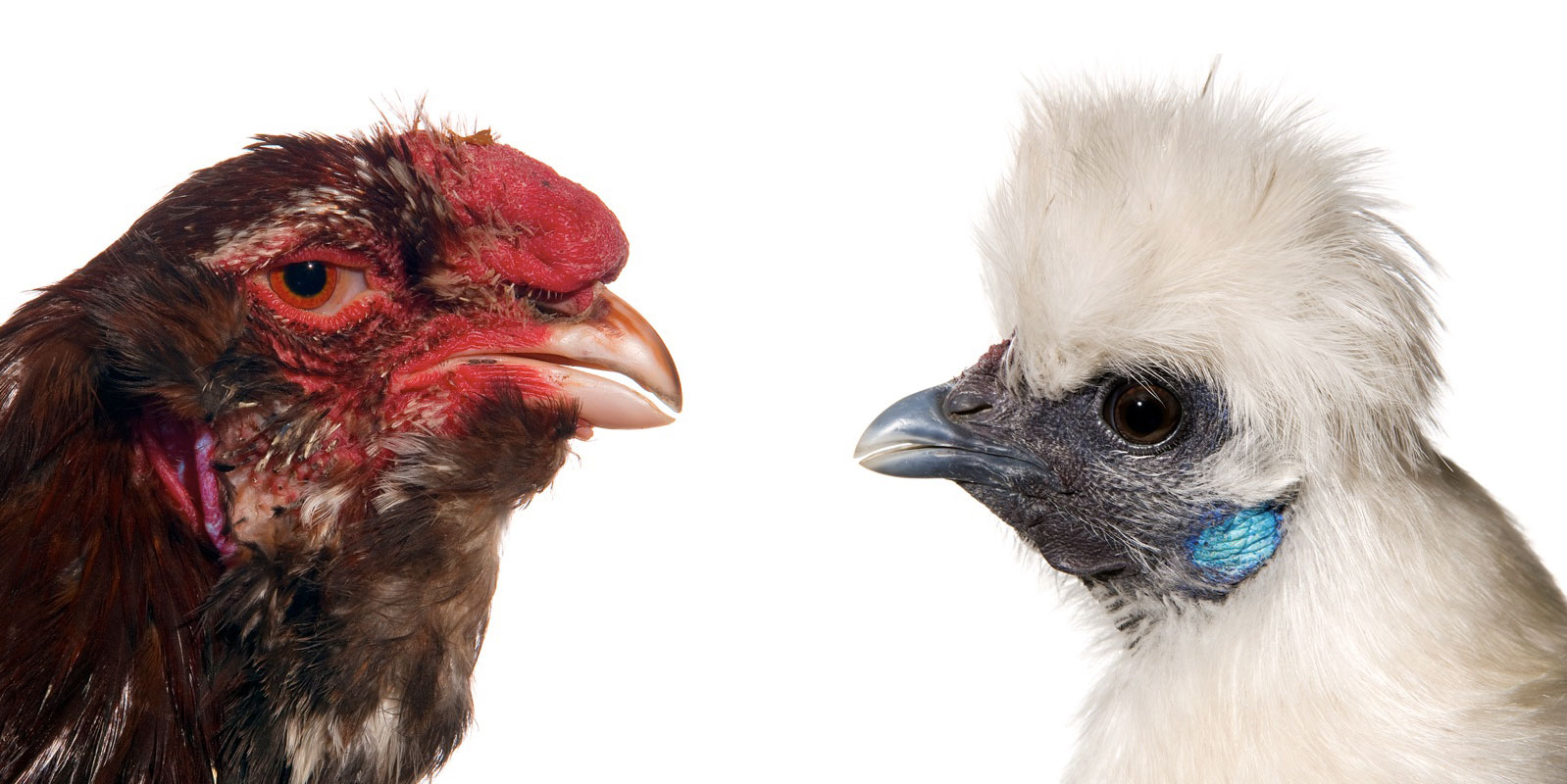 Press announcement 08.09.2010
Solo exhibition: Koen Vanmechelen
The Cosmopolitan Chicken Project - Domestication
Exhibition: Friday 15.10.2010 – Saturday 12.12.2010
Opening: Friday 15.10.2010, 19:00 – 21:00
West proudly presents a solo exhibition by the Belgian artist Koen Vanmechelen (*1965), initiator of The Cosmopolitan Chicken Project. His work goes far beyond the borders of artistic expression and esthetics. It is primary: it is all about the chicken and the egg which are metaphoric for mankind and life. Vanmechelen turns the probably most domesticated animal on earth into his instrument to discuss current issues such as globalization, multiculturalism, ethics, genetic manipulation, creation and the cycle of life. In the sense of Darwin, he emanates from an archetype and pushes the evolution of the chicken towards a new direction by interfering in the natural selection.
Since 1998, Vanmechelen has been cross-breeding chickens to create a 'cosmopolitan bastard chicken' by crossing chickens of national races from all over the world. Until now, 14 generations have originated from this project that is strongly scientifically grounded. The idea of crossing is not only applied to the animal but is also the method of the artist Vanmechelen for dealing with his media. His photography, installations, videos, sculptures, drawings and paintings fertilize each other and form a statement of biodiversity as much as the chickens themselves. The aim of The Cosmopolitan Chicken Project is the ultimate mixing of genetics with, as a result, an unpredictable enrichment. Vanmechelen supports multiculturalism and diversity but is against genetic manipulation and varietal purity. In the endless process of intercultural crossing, he sees the future of society.
Vanmechelen recently had solo exhibitions at, among other places, the Himalayas Center, Shanghai, the Victoria & Albert Museum, London, S.M.A.K., Ghent, Museum Valkhof, Nijmegen, Conner Contemporary Art, Washington, St. Lucas Gallery, Brussels, Deweer Gallery, Otegem, Galerie k4, Munich, and Venice Project, Venice. He has participated in many international group exhibitions and exhibited during the 53rd Biennial in Venice, the Miami Art Fair, Miami, The Armory Show, New York, Art Amsterdam, Art Cologne and many more.
In 2010, he was awarded with an honorary degree from the University of Hasselt.
This exhibition is kindly sponsored by Frisian Egg BV.