ARCADE #1
JESPER JUST: Continuous Monuments
14.07.2017 — 10.09.2017
ARCADE #1
JESPER JUST: Continuous Monuments
14.07.2017 — 10.09.2017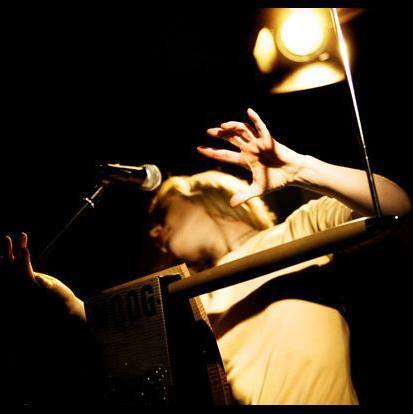 Dorit Chrysler
Theremin concert — Dorit Chrysler
Friday 14 July, 21:00

The acclaimed theremin player Dorit Chrysler will give a performance in the open-air installation of Jesper Just. The theremin is an electronic instrument that produces sound without being touched; it is played by making variations in the distance between the hands and two antennas. The instrument — notoriously difficult to play — was developed in 1919 by the Russian physicist Lev Sergejewitsch Termen and is seen as the very first analogue synthesizer.

Dorit Chrysler is a virtuoso theremin player, composer and founder of the New York Theremin Society.
Since 2000, she has performed as a solo artiste all over the world and she has made compositions for other musicians, filmmakers and visual artists, including Jesper Just. Her musical style was once described as 'the love child of Marianne Faithfull and Nikola Tesla, with Jane Birkin as the nanny and Bjork as the wayward Girl Scout leader.' In line with Jesper Just's desire to 'use existing structures in a different way', for instance as a musical instrument, Dorit Chrysler will perform a concert on the theremin, that mysterious instrument which is actually played by massaging the air.